Carolyn handed Marius his sleek cell phone after releasing a heavy sigh. She had just finished calling her friend Hollie, Craig who still didn't answer his phone, her agent who demanded to meet with her ASAP, and her mother who didn't seem to be all too worried. That was to be expected, its not as if her Mother didn't care. She did, she just wasn't one to worry herself over things that didn't happen. "That's it." she said nonchalant as Marius tugged his phone back into his pocket after taking it from Carolyn's hand.
"Good." he said simply, seemingly uninterested as he squeezed a large book back in its rightful place. "They may not believe you are safe, although that doesn't matter." he added coolly before carefully taking a seat on the couch.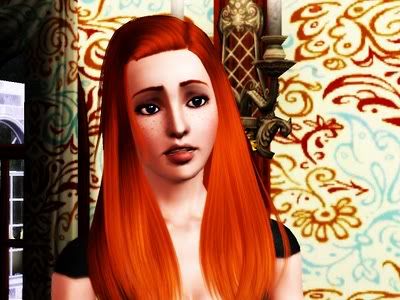 Carolyn cringed at his comment. It mattered to her, even though she was a Vampire she still planned on living her previous life. At least they told her the only thing that would change was her diet. "Soo..." she started, a bit hesitant. "When can I go back home?"
Marius raised his eyebrows surprised. "No one is keeping you here against your will, but I do not think it is a good idea for you to wander out on your own...yet." he reached out and grabbed the remote laying on the coffee table and flicked on the wide screen high definition television. The first thing that was on seemed to be one of those entertainment gossip shows.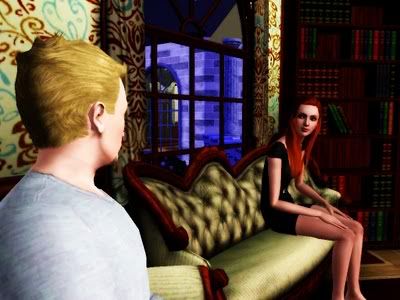 "Why not?" Carolyn asked ignoring the television.
"Because you're not ready." he said being as blunt as possible.
Carolyn let out a frustrated groan as she crashed to the couch.
'Not ready for what?'
she asked herself. She understood the rules, which were all predicated on no one else knowing you're a Vampire. She knew she had to drink blood every once in a while. It didn't seem so difficult, in fact since no one was preventing her she was going to do just that.
Marius was quietly focused on the television now as Carolyn watched him discreetly.
'He must be really into these kinda shows.'
she thought. For Carolyn, this was the last thing she would watch. She hated the entertainment gossip shows since she was usually the subject. Since it was on and Marius didn't seem to be in the talkative mood she glanced up at it and what she saw made her jaw drop and gasp. "Hey that's!" she yelled jumping out of her seat.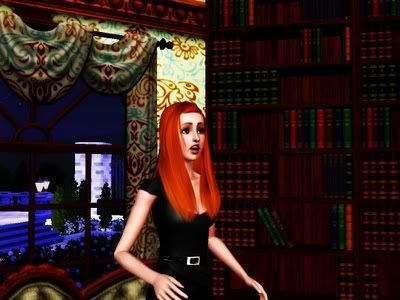 It was her boyfriend Craig. Not that the sight of him would draw this kind of reaction from her, but the sight of him flirting with other women and then leaving various clubs with them would. She began to wonder how long this has been going on, after all he was always on the road for more than half a year.
When her jaw closed it formed a nasty scowl. She stood tensely with her fist closed tightly at her sides and this maddened demeanor finally caught Marius attention. He flicked off the television as it only seemed to be increasing her anger since the show only rubbed it in at this point. Once the television was off so was Carolyn Using her new speed to leave the room and disappear in a instant.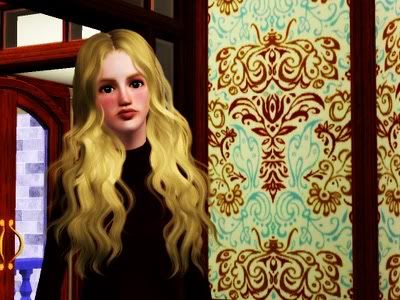 "She's not taking that too well." Maria said entering the room almost as quickly as Carolyn left it. Marius nodded as a wry smile crept onto his face. "I should go talk to her before she does something rash."
Marius shook his head. "No no, let her do what she wants." Maria responded with a bewildered look. "She wants revenge, just make sure she cleans up after herself when she is done."
"You are expecting her to kill her boyfriend? " Maria said only a little surprised.
"Yes, she's still a newborn so she's bound to do something reckless. I just want you to make sure she does it correctly." he continued to keep his attention on the screen ahead, Craig was still the subject of the show. At this point they were talking about the woman he was seen with.
"I doubt she will, she seems like a sweet girl." Maria retorted, but it did not deter Marius.
"They all are when they first turn." he said chuckling. "Once they have their first fresh meal though, I'm sure she will see things a bit more clearer."
Maria simply nodded. Her brother was correct, as usual. Nothing was like the first victim, nothing was like blood coming straight from the source. Carolyn wasn't prepared for it, she wasn't prepared for the addiction that would follow. She wasn't prepared for the grief that would trail her either. It took years upon years to grow from the addiction and to become immune to the guilt of taking another life. Maria knew that the first person Carolyn bit was as good as dead. Since that was the case it didn't need to be someone she was previously close to, or else she'd live with that forever.
"I should go talk to her." Maria mentioned which prompted a laugh from Marius. "He shouldn't be her first victim, we can pull anyon-"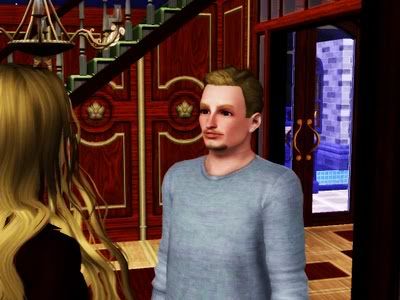 As Maria turned to head towards the staircase and up to Carolyn's room, Maruis suddenly blocked her path. "I understand you and her are alike in some cases and have sort of....bonded." such words stuck to his tongue. "This woman is mentally stronger than you think Maria." Marius said with a smug look that painted his face which annoyed Maria, and that frustration could be heard in her response.
"I think I know her better than you, the last thing we need is for her to get caught right now. The other Elders will not accept this, and if something happens to her...who knows what Alice will do, she knows all of your plans after all." Maria threatened but it didn't shake Marius as he moved past her and head back to the couch.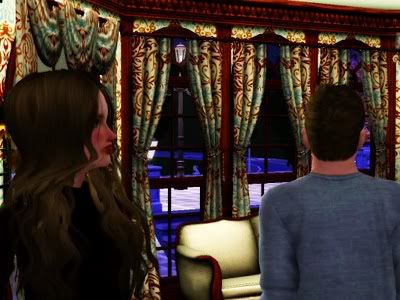 "She has a natural blood lust, she just didn't know it yet." Maruis shrugged. "But I've never given you a demand to follow sister. So if you think you should stop her, go right ahead." Marius grabbed the remote again as he leaned back into the couch.
Maria sighed before rushing to Carolyn's room. Although she agreed with the idea of Carolyn having her first victim, she just didn't know if Carolyn would be ready for it. At least that's what she thought, because when she went to Carolyn's room it was empty. The window was wide open though and Carolyn was nowhere in sight.
A/N: If you have noticed...the pictures look a bit different. You are correct! Thanks for reading!