Darrell smiled at his reflection, the result of working tirelessly on shining thick wood that made his bar. Customers always said he would do it non-stop. Tidying up his bar, making sure it was presentable to anyone who visited. Although business had been slow recently, it was always good to be prepared for a sudden pick up. The drop in business usually meant one thing, the local vampires were up to something. That meant the Elders that made this city their home. There was no doubt of that, even the fool of a vampire Tony that visited him often stop coming. He wondered what his clan was up to, they never did like the company of the Bonnet's. Marius and Maria had gained their fair share of enemies over the years. Darrell eagerly awaited for the day they would be taken down, both of them but he had no plans of assisting. He enjoyed just being an observer from a far.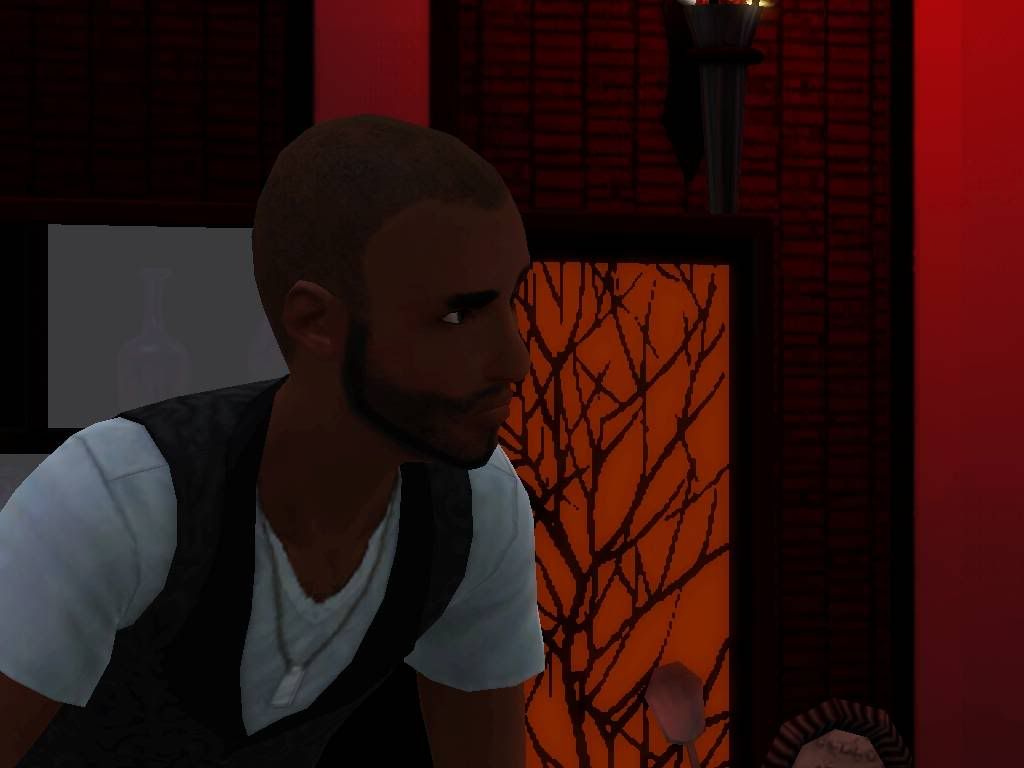 The thudding of footsteps climbing down the stairs made him drop his rag for the moment. He leaned over the counter hoping to get a good idea of who was his visitor at this time of night. Since it was so close to the sun rising the place was empty.
"Well well well." Darrell started, his voice carrying easily across the room. A grin growing on his face as the guest made himself known. "Travis, where have you been?" Darrell asked as Travis made his way to the bar.
Travis was the mongoose member that has been absent for some time. Where he was at or who he was with no one knew. He heard the usual rumors that he'd start working for another Elder or clan and quit Mongoose altogether, but he doubted it. Marius and Maria kept a tight ship, and it was rare that people left it without consequence. The rumors he heard in his small lounge never surprised him.
"Been everywhere. Needed to take a break so I did." his voice always careful and cool yet there was a edginess to it that might put a few people off. Travis had Darrell's attention only for a moment before the lounge owner picked up a glass and began to wipe it clean.
"So you just decided to disappear? Can't say I blame ya, you never did fit in with the other ones." Darrell thought seeing Travis back in town was a pleasant sight. Out of all the Vampires that worked for Marius and Mongoose he was one of the more rational and nice ones. Easy to get along with and just generally a good guy. At least as good as a Vampire could be.
"Don't underestimate relaxation. Not like they can't replace me I always get the strangest jobs, Alice has all the fun." Travis joked as he stood across from Darrell. "Must be some crazy things happening if you're happy to see me."
Darrell shrugged. He heard a lot of things in here but what was true and what wasn't? He had no clue. "Hey man need a drink? It's not actual blood but the other Vampire's don't seem to complain about it."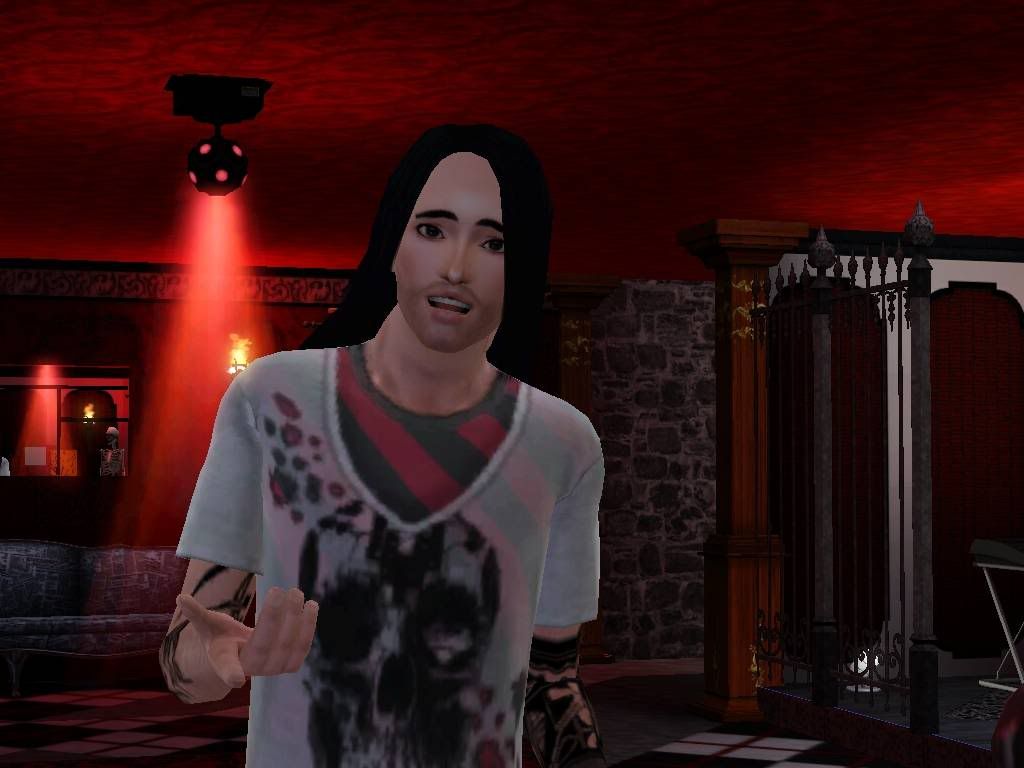 "Nah, I've had my fill. My friend always makes sure I am well fed." he said smiling referring to his good friend. Some speculated he was dating the human woman but he always made sure to call her a friend. "Besides I should be heading back now. Before I get more calls and messages demanding where I'm at. Just thought I could stop by see how the place was doing." Travis looked around and saw just how empty it was. Which was expected at this time of day, so it wasn't much use in sticking around. Also his partners were surely waiting on him, they never really explained why they wanted him back though. Jake had bugged him about coming back at first, then he got the news that Jake died and ever since then Lilian had made sure to try and contact him non-stop. Lilian seemed eager and excited of her promotion and she was doing everything she could to prove her worth. Travis would have extended his personal vacation, but when he got the message from Maria he knew it was time to stop fooling around. Something was happening and Travis guessed they needed all the bodies they could get. Which was unfortunate, he hated fighting.
"Oh yeah." Travis said suddenly before making his leave. "You should see my new car...well actually it's not my car. Just a rental, I'm going right now to return it back to the owner. Maybe I'll get a reward." He winked but Darrell didn't quite understand what he meant by that. Travis led him outside to take a look at the vehicle.
***
A knock on the door suddenly wakes Brad up. His head popped up and he shouted "Whose there!" as if he were waking from a bad dream. "Come in..." Brad said grumbling. It was hard enough to get sleep and here someone was interrupting what little time he had. There were two murders in the same night, and just when he thought he'd be able to rest at home and get some sleep he had to go to the scene in the morning. The second one was a mirror image of the first, except this time the husband was a victim too. The story was slowly growing, and he had guessed the attacks wouldn't stop if it was indeed a Vampire.
He wanted to contact Maria, he needed to...but Maria did not like being contacted. She would come and inform him of the situation if he was lucky. He knew it was a matter of time before she did but he was growing impatient. With a full night ahead, how many more people would be killed?
Lost in his thoughts he barely noticed that the visitor had already taken a seat and now a gentle knock on his desk brought him back to the present. He tilted his head upwards and sighed as he saw the slim figure sitting across from him. "Hollie? What brings you here?"
"Watching the news." she said, her voice distant. "This killer, I know it is a Vampire. I've seen it."
That woke up Brad. He shook the cobwebs out of his head and his drooping eyes opened. "What are you talking about? I told you, warned you in fact. Forget about Vampires. Now I have a lot of work to do so if you would plea-"
"No." her voice soft yet but the word was firm enough to cut off Brad. "I've seen the man. He's filthy and looks like he's homeless."
"And how did you see this man Hollie?" Brad challenged. He said it in a mocking tone, it was clear he didn't believe it. For if she truly saw the Vampire Brad thought she'd be dead also.
"My dream. I saw him!" she said assuredly. For Brad she seemed a bit fanatical. He shook his head right away once he heard the word
'dream'
.
"I have dreams about it to. You'll be alright when you wake up I promise."
"Listen to me!" her voice increased to a demanding tone now. Brad was going to try to shoo her away again but she have it. "It sounds crazy. I know it does really...but just listen. My dream, all I know is the woman he attacked. She was blonde and hefty. From what I can tell. Her son had grabbed a weapon...like a bat! Attacked the man but his attacks didn't seem to harm him in any way. He looked up at me, directly at me...then I woke up." she explained in a frenzy, her words coming out too fast for Brad to catch and he made no efforts to listen.
"I've never had visions before." her voice distant again, her words directed at no one but herself. "It was always a feeling, but now it is even more than that."
"Umm...okay then." Brad raised a brow at Hollie. He began to doubt her sanity but he had no time for that. "Everyone has dreams Hollie. Sometimes they seem more than that. It's normal." he said hoping she realized how silly she sounded. He liked Hollie before but now she seemed a bit mental.
"None of the victims had blonde hair, and all three were in shape. Now please."
"Fine." she said giving up. She couldn't blame him, no one would believe her. She hardly believed herself. She couldn't help but be frustrated though and terrified. Her intuition only came when she was in danger, so now why was it showing up now and in visions this time? She rose out of her seat and made for the door.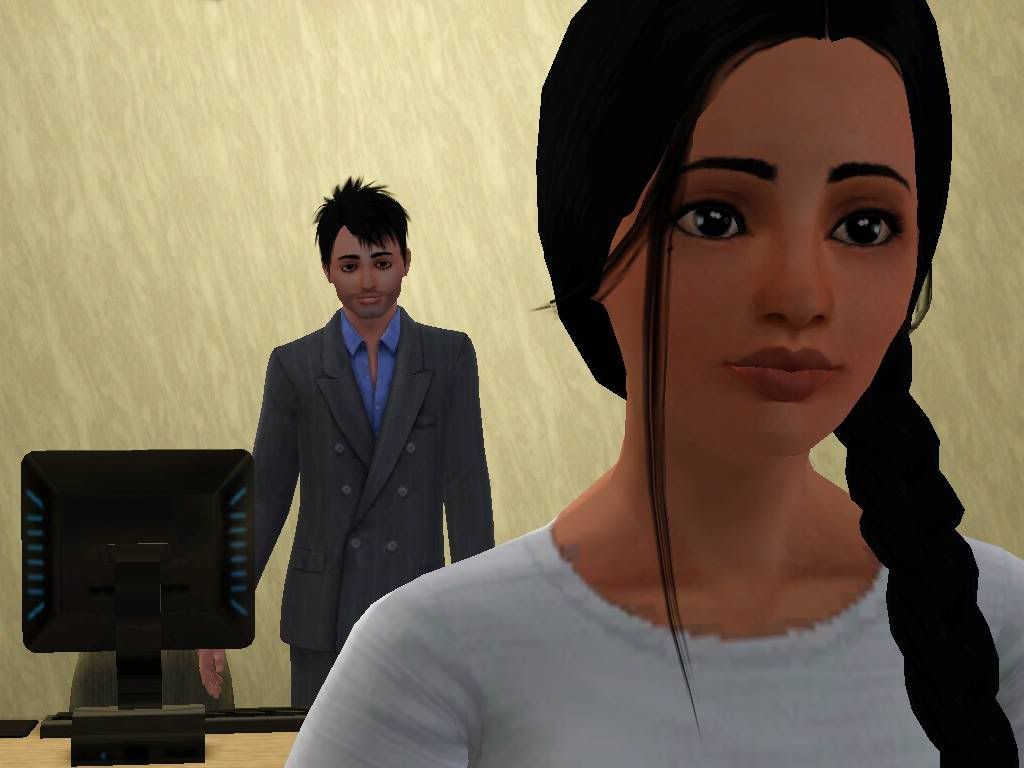 "Hey Hollie?" Brad said halting her exit. She stopped hoping that he'd at least assure her that he'd be prepared for tonight. "I'll let you know if anything happens alright?"
"Just be careful."
AN: This chapter is late because of TS3 problems -_- but they are fixed! Any ways if you see something new suddenly put on the site don't be surprised! Also that 'Travis' is not a sim I made! (Maybe i'm getting lazy...) any ways he is located here!